IPL 2020 Highlights, KXIP vs DC Match, Full Cricket Score: Kings XI Punjab beat Delhi Capitals by 5 wickets
Shikhar Dhawan shines with a ton but KL Rahul's Kings XI Punjab have beaten the table toppers Delhi Capitals by five wickets
That's it from us folks!
That was some match. Kings XI Punjab did really well to restrict league-leaders Delhi Capitals to manageable total, in spite of Shikhar Dhawan's history-making century! Nicholas Pooran then propelled the KXIP side to a good position with some huge hitting, and the pair of Deepak Hooda and Jimmy Neesham managed to get the team across the finish line. We could all do with a break after the exhilarating last few hours of action, so here's where we bid you adieu. Do tune in tomorrow though, because we'll be right here, bringing you all the latest updates from the Kolkata Knight Riders' match against the Royal Challengers Bangalore. Until then, goodbye and goodnight. 
Shikhar Dhawan is the Man of the Match
"I really enjoyed it today. It is good that I am scoring consistently so you carry it into the next games. We are going to have a discussion and see where we can improve. Of course it is going to be a learning. This is not going to put us down." 
KL Rahul: "It's nice to finish the game in the 19th over. Shami was coming in after some confidence from the last game. Arshdeep bowled two overs in the powerplay and one over at the death. And he nailed 6 yorkers. Glenn has been batting well in the nets. He is a great team man and we know the balance he brings to the table. We would want to take the momentum forward and take it one game at a time."
Delhi Capitals captain Shreyas Iyer speaks after the match:
I definitely feel like we fell around 10 runs short in our innings. Nevertheless, we learnt a lot from this match. Shikhar batted brilliantly, so that's one positive we can take. In terms of bowling, Tushar leaked a lot of runs, but this will be a lesson for him. It happens to the best of players, so I'm sure he'll come back strong. He'll watch it back and analyse where he went wrong. Other than that, we took it to the end, so I'm happy about that
I think Shikhar read the wicket very well and adapted nicely. He's been in great touch, he's been going hard from the first ball. He's got a really good mindset. He was trying to tell the younger players what to do, he told them when the wicket was stopping a bit and he acclimatised a lot earlier than other batsmen.
I'm really glad this defeat happened, it'll motivate the boys in the next game. The fielding wasn't up to the mark, but we're always learning, and we'll come back stronger. 
After 19 overs,Kings XI Punjab 167/5 ( Deepak Hooda 15 , James Neesham 10)
Daniel Sams has been given a lot of responsibility here. He's bowling the penultimate over. Two singles off the first two balls, this isn't tight enough. Delhi need dot balls. And wickets. Two more singles, and a dropped catch from Marcus Stoinis in the next three balls. This has been incredibly entertaining! And Neesham's finished it off with a six! What a win for Kings XI Punjab! They did really well to limit DC to a very vulnerable total, and the likes of Nicholas Pooran and Chris Gayle got runs on the board rapidly to help KL Rahul and Co cross the finish line with an over to spare. 
After 18 overs,Kings XI Punjab 157/5 ( Deepak Hooda 13 , James Neesham 2)
More spin, this time it's Axar Patel who's in for his final over. Unfortunately, he's unable to reproduce the feat of his spin counterpart Ashwin, and he gives away six runs, including a boundary. 8 runs in 12 balls, this could be over soon.
4! Deepak Hooda moves his feet expertly, and he lifts it over short mid-wicket into the gap for a boundary! KXIP 157/5
After 17 overs,Kings XI Punjab 151/5 ( Deepak Hooda 8 , James Neesham 1)
Do Hooda and Neesham have what it takes? They'll have to face Ashwin. Good, tight bowling from the veteran. He's unable to get another wicket in his fourth and final over, but he just concedes three runs. KXIP need 14 runs in 18 balls.
After 16 overs,Kings XI Punjab 148/5 ( Deepak Hooda 7 , James Neesham 0)
Kagiso Rabada to bowl his fourth over now. First three balls give away two singles, before Maxwell pulls a bouncer for a boundary! Rabada's under pressure here. And Maxwell relieves him of it by edging his shot high into the sky, Pant is chasing after this with real determination and he manages to take the catch! This is good for DC.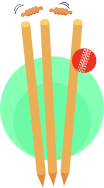 OUT! One too many shots from Glenn Maxwell, he hits this one high, high into the air and a sprinting Rishabh Pant chases it down and catches it with a diving effort! 147/5