Los Angeles Lakers vs. Denver Nuggets Game 5: Score, updates, news, stats and highlights
The Denver Nuggets were looking to pull off another big time comeback in the fourth quarter before LeBron James huge final quarter finished the game. The Los Angeles Lakers will now wait for their opponent in the NBA Finals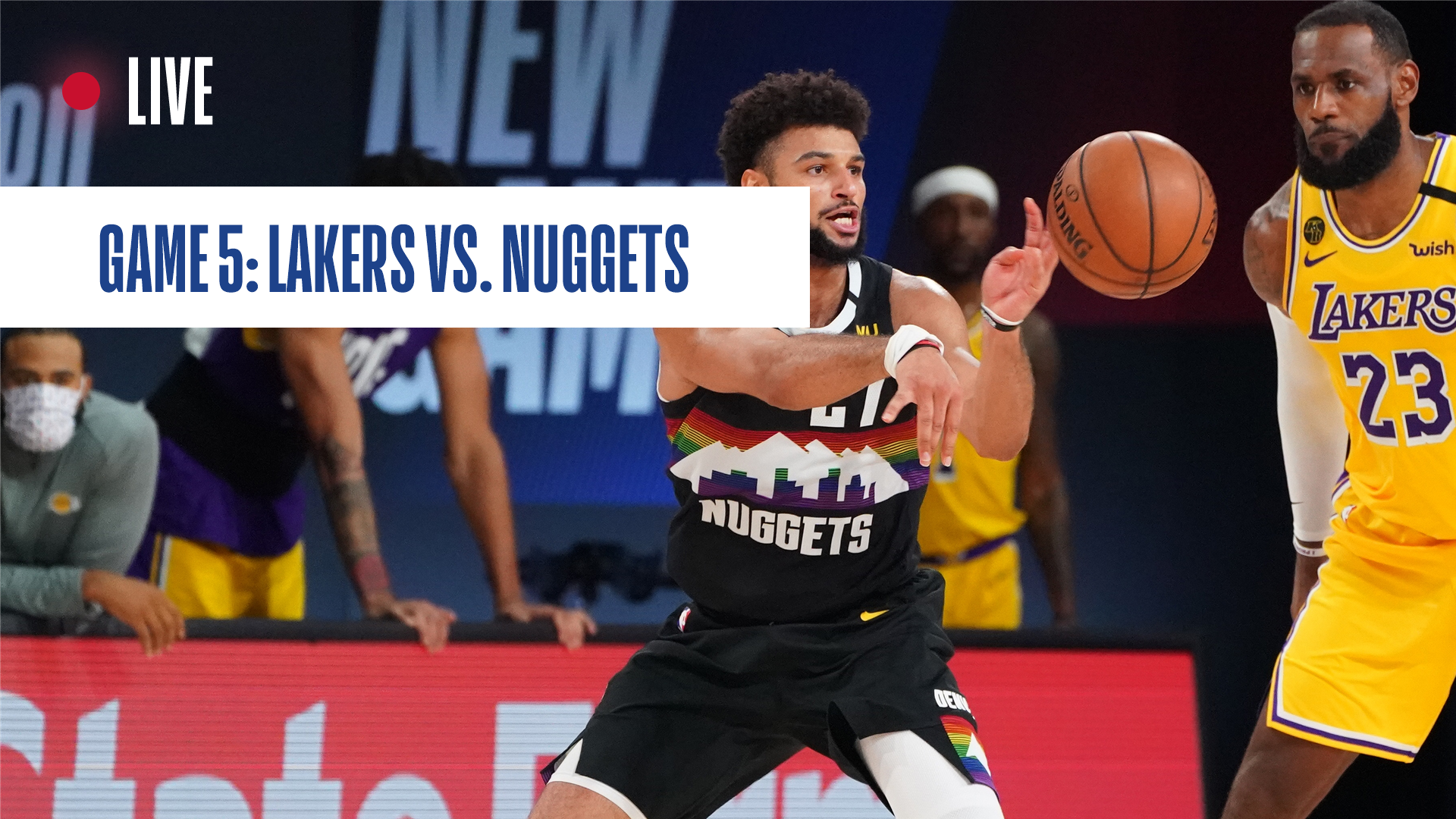 The Denver Nuggets were in a very familiar place, trailing 3-1 heading into Game 5 against the Los Angeles Lakers.
Despite threatening to pull off another double-digit comeback in the fourth quarter, the Lakers held on thanks to an epic performance from LeBron James
If you missed the game, we have you covered below with scores, highlights, stats and more from what was an entertaining Game 5.
Los Angeles Lakers vs. Denver Nuggets Game 5: Score, updates, news, stats and highlights Final - Lakers 117, Nuggets 107
-THAT'S IT. THE LAKERS ARE BACK IN THE NBA FINALS!!
-An incredible run for the Nuggets has come to an end. Foul trouble in the first half for Jokic and a hobbled Murray will end their season as the LeBron closed the door on another miraculous comeback.
-LeBron James is going OFF! He has scored the last nine points for the Lakers and they surely now have finished this game and will be heading to the NBA Finals! LeBron has 38 points, 15 rebounds and 10 assists as the Lakers lead 115-103 with 1:57 left.
27th career playoff triple-double for LeBron with 31 PTS, 15 REB, 10 AST!@nuggets 99@Lakers 108

3:40 left in Game 5 on TNT

- NBA (@NBA) September 27, 2020
-Danny Green responds with a triple and then LeBron knocks down a long two and it's back out to 108-99 with 3:40 left.
-Jokic with a beautiful reverse finish through contact and he knocks down the free-throw. Denver WILL NOT go away. 103-99 with 4:30 left!
-AD continues to come up clutch and buries a huge triple to extend the Lakers lead to 10 points with six minutes left....an early dagger?
-LeBron looks at the official and calls for the and-1 while in mid-air!
LeBron looked away in midair during a layup