Here Are My First Impressions Of Netflix's New Movie, "Enola Holmes"
The game is afoot.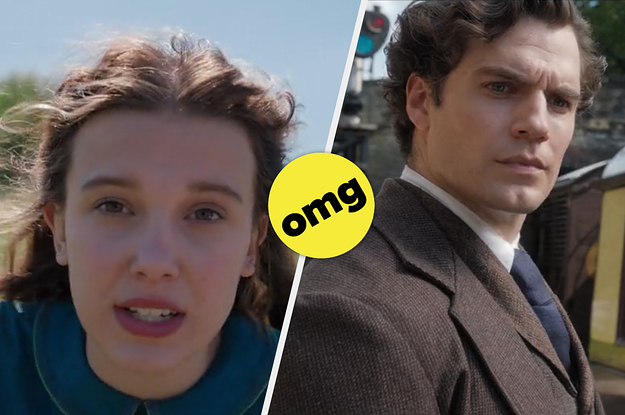 37. Meanwhile, Enola is on the hunt for the Teweksbury golden child. Does anyone in 1884 England have a normal job around here?
38. Not Enola pretending to be a widow while looking like a high schooler I–
39. The police are on the scene — I repeat, the police are ON THE SCENE.
40. Enola and the Scottish Yard officer arguing over who knows Sherlock Holmes best is me and anyone I know. Someone meme that or something.
41. Of course Mycroft is friends with the Scottish Yard dude. And of course they get their beards trimmed together. To re-emphasize that he is a total douchebag.
42. I will say though, Mycroft's mustache is top-tier. The facial hair game in this movie, I mean, chef's kiss and all that.
43. ENOLA FOUND THIS LITTLE TEWKESBURY BOY AND WENT, "You're a man when I tell you you're a man." I'M SORRY, PERIOD??????
44. Mycroft using the police to find Enola is...just so much.
45. Oh, so he did find her. And of course, she took one for the team and let Tewkesbury escape. That's upsetting.
46. This movie is making me hate Sam Claflin (Mycroft), and I really don't want to hate Sam Claflin.