Chelsea vs Zenit score predictions: A comfortable UCL defense
Stamford Bridge plays host to another important European night on Tuesday. Chelsea is welcoming Zenit St. Petersburg to town as the Russian Premier League title winners kick off their Champions League campaign away from home. The Blues are looking to defend their title after an incredible run through the field last season. Thomas Tuchel transformed the side and helped guide it through the competition en route to its second UCL title in club history. Nine years removed from defending its first trophy, the west Londoners will once again try to go back-to-back in the world's most prestigious club competition. Paris Saint-Germain being the favorite will help take some of the pressure off the Blues' backs, but do they have what it takes to add a third UCL trophy to their collection in 2022?
Here is how The Pride of London team sees the contest playing out:
Barrett Rouen: 3-0 Chelsea
Zenit is traditionally one of the stronger Russian sides, but I would be lying if I said I knew anything about it at this point in time. It's traditionally been one of the roughest and most physical—bordering on violent—sides in Europe. Tuchel knows that and isn't the sort of manager who then picks a weak, baby-ish side and then complains about getting beat up afterward. He'll pick experienced, physical players, of which the Blues have plenty now. The home side will earn a win and get the Champions League campaign off strongly.
Vansh Ambashta: 2-0 Chelsea
Tuchel's Blues start their title defence against Zenit and all eyes will be on them. Hakim Ziyech and Romelu Lukaku to score with Chelsea dominating the game in style.
Olly Smith: 3-1 Chelsea
Zenit should not be underestimated by any stretch. It is making handy work of the Russian Premier League, but it will be out-matched and out-gunned at Stamford Bridge. Tuchel will go back to full strength and the return of Jorginho, Mason Mount and Reece James will make the Blues too strong. Perhaps this is the perfect opportunity to see how Timo Werner can operate playing off Lukaku . . . goals from Kai Havertz, Jorginho and Werner will seal it.
Subhrajit Chowdhury: 4-0 Chelsea
Although Zenit has made a fantastic start in the Russian Premier League, there is a certain ruthlessness about Chelsea at the moment, which will make sure that it easily swipes away the Russians. Lukaku has made a huge impact and Havertz is looking better than ever. This one should be quite easy for the Blues.
Tan Yi Hao: 4-0 Chelsea
UCL nights are back at a full Stamford Bridge at long last. What better way for the defending champions to reintroduce themselves back to the fans with a resounding 4-0 trashing of Zenit?
Olaoluwa Nwobodo: 3-0 Chelsea
This Champions League match promises to be exciting indeed. It will likely be more difficult than the average group stage match last season because now we're the team to beat. The last time the Blues won the Champions League, they got knocked out in the group stages in their title defense, they cannot afford to let that happen this time around. The first step to that is a convincing win in their first group stage game.
Abhishek Pancholi: 4-0 Chelsea
This should be fun. The European Champions begin their title defence, expecting to not repeat the embarrassment of dropping into the Europa League straight from the Champions League group. A four-goal thrashing of Zenit will be just the start Tuchel would have wanted for his team. Werner, Havertz and Mount to get their names on the scoresheet.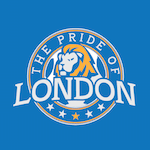 Want your voice heard? Join the The Pride Of London team!
Write for us!
Anthony Gatt: 4-0 Chelsea
The champions of Europe are starting their Champions League campaign off against Zenit and will look to pick up where they left off by making a statement as the team to beat in the competition. With all due respect to Zenit, the Blues are at home and are just in a different class than their visitors. Chelsea will put that on display, winning convincingly, 4-0.
Mike Malley: 3-0 Chelsea
Even during poor periods of form at the end of Frank Lampard's tenure, this collection of Chelsea players has been able to easily dispatch of lowly opposition in the UCL. Fans should expect more of the same on Tuesday against Zenit. Saul should be given another chance to get acclimated to Tuchel's system, and hopefully his performance will more closely resemble those of a few seasons ago. Lukaku on the scoresheet, of course.
Hugo Amaya: 2-0 Chelsea
Chelsea clearly knows how to defend and will do so with ease against Zenit. The champions know the importance of a strong performance. There is no better way to do it than with two goals and a clean sheet. the Blues won't struggle for possession, but will struggle to create substantial chances. That said, just a few goals are all that's needed for a win.
Kevin Peacock: 2-0 Chelsea
Chelsea rested a lot of regular first team players at the weekend, so Zenit can expect a tough evening at the Bridge. That said, Zenit has started the Russian season well. Tuchel's side will, however, have enough to beat it. Goals from Werner and Mount will seal the deal.
Gabe Henderson: 3-0 Chelsea
Lukaku just adds something to this team that it was missing last season. The reigning champion Blues will put on a show in front of a capacity Stamford Bridge crowd for their first European night since 2019. Tuchel's men will put a few goals past Zenit to brush off the Russian giants with ease.
What is your score prediction for the contest? Let us know in the comments or on Twitter!