Chelsea vs. Liverpool score: Mane scores twice for Reds; Kepa makes another costly mistake for Blues
Liverpool scored twice in the second half in the victory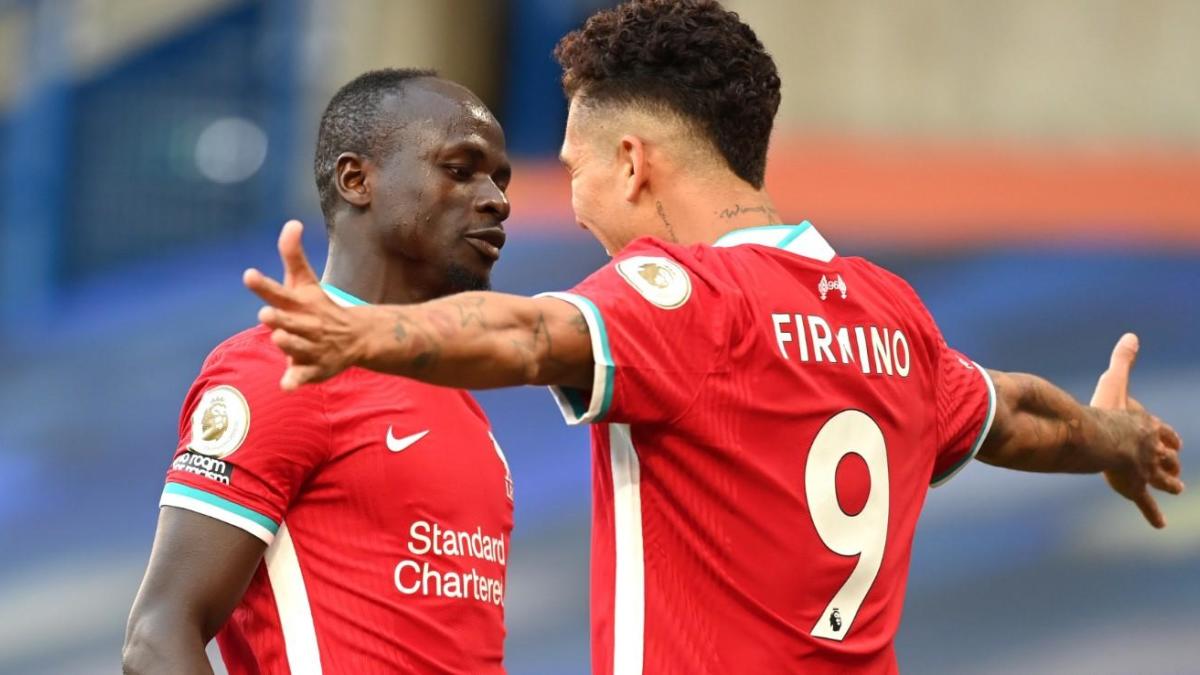 Liverpool's Sadio Mane scored twice, including one off a horrendous error from Chelsea's goalkeeper Kepa, as the Reds won at the Blues 2-0 on Sunday. Chelsea played the entire second half with 10 men after Andreas Christensen's red card, with Mane scoring both of his goals in a five-minute span early in the second half. 
Frank Lampard's team was without key players such as Christian Pulisic, Hakim Ziyech, Ben Chillwell and Thiago Silva and never looked like a threat to get a result. Jorginho did have the chance to cut the deficit in half in the second half, but his penalty kick was saved by Alisson. Liverpool conceded three goals last weekend against Leeds but were sharper this time around, surely much to the delight of manager Jurgen Klopp.
Here are three takeaways from the game:
Liverpool's defense was fantastic
The Reds' defense was awful last week against Leeds, but boy was it improved in this one. The Blues had just three shots on goal, and the timing of the tackles was fantastic. The back line didn't have to deal with so many balls over the top, and the team defending was fantastic. Fabinho, who played center back after Joel Matip missed out due to injury, was absolutely superb, dominated Timo Werner on one-on-one situations and was key to the clean sheet. 
Quick passing too sharp for Chelsea's defense
Liverpool's ability to play the ball quickly in tight spaces led to the winning goal. Chelsea's defense was far from the first-choice back line, and it showed. The winner in the 50th minute was off of a lovely combination of quick passes that showed the lack of cohesion with Chelsea's defense. Take a look and watch as Marcos Alonso gets lost and Kurt Zouma keeps Firmino on:
Kepa's swan song?
The Spanish goalkeeper had another nightmare performance in what may just be his final start for the club. After his error on the goal against Brighton last week, now he's just giving goals away:
It doesn't get much worse than that. His time is numbered with Edouard Mendy of Rennes expected to join this week. For Chelsea fans, it wasn't fun while it lasted. 
Chelsea 0, Liverpool 2 (FT)
⚽ Liverpool: Mane (50')⚽ Liverpool: Mane (54')