Atlético Madrid - Barcelona live online: LaLiga Santander 2020/21
Follow all the action from the Wanda Metropolitano in Madrid as Lionel Messi and co look to put a dent in the confident start to the season for Diego Simeone's side.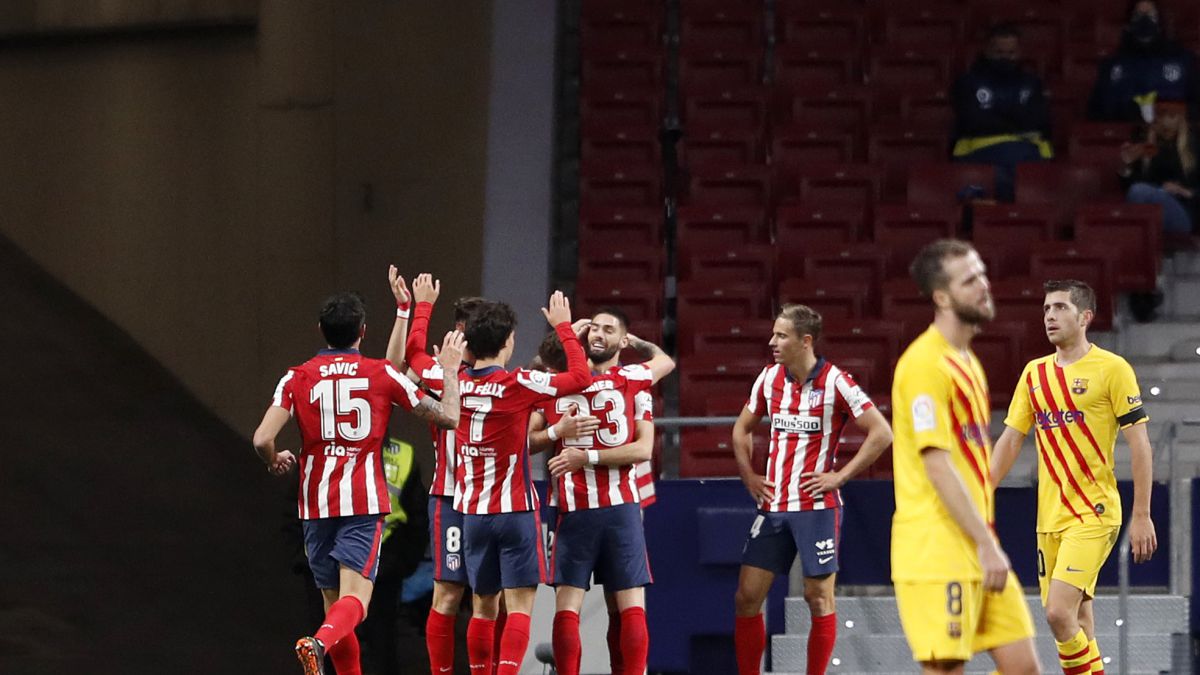 Messi moves
A story that dominated the summer transfer window - wow, that feels like a long time ago now - has reemerged over recent days, with talk that Lionel Messi could join up once again with Pep Guardiola.
Well, the Man City boss was asked about it.
"Messi is a player from Barcelona, if you ask me my opinion I have a huge gratitude for what Barcelona has done for me, in the academy, as a player and as a manager, they gave me absolutely everything, what I want is for him to finish his career there," he said.
"I would love, wish, I have said a thousand times. I would like as a Barcelona fan for him to finish his career then. I don't know what is in his mind, for now he is a Barcelona player. The transfer market is in June. This is only half in our minds."
That'll be that then...right?